Event Overview
The BSG Oesophageal Section Education Symposium will appeal to a wide audience, including the nurses section and members of AGIP.
Attendees will hear talks on Barrett's management, endoscopy quality, achalasia diagnosis and endoscopic and surgical management. There will also be an update on the Aspect trial's results and their implications. Findings from this trial were published in the August 2018 edition of The Lancet.
This symposium has been approved by the Federation of The Royal Colleges of Physicians of the United Kingdom for 5 CPD credits.
Venue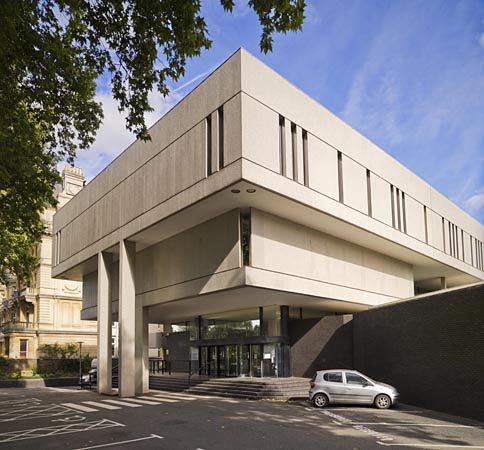 The meeting will be held at the Royal College of Physicians London.
The infomation below has been taken from the RCP website.
Planning your visit
Visitors who require extra assistance or specialist facilities can either speak to a member of staff when they arrive or book in advance.
For assistance during your visit, please contact us via email at reception@rcplondon.ac.uk, or by phone on +44 (0)20 3075 1200 or +44 (0)20 3075 1363.
Car parking
The RCP offers free parking for disabled visitors. Spaces are limited so please contact us at least 24 hours in advance so that we can make the necessary arrangements to ensure a parking bay is available.
Guide and hearing dogs
We welcome guide dogs and hearing dogs in the gallery. A drinking bowl is available at the cloakroom – just ask a member of staff.
Main building accessibility
A lift platform is situated along the black rails to the left of the building's main entrance*. There is also an inward opening automatic door at the front of the building, giving access to the main reception area and Wolfson Theatre.
*Please note that the lift platform is currently undergoing maintenance, and is out of service. Please contact us by phone +44 (0)20 3075 1363 or email reception@rcplondon.ac.uk if you have concerns or want to discuss your visit.